Book your FREE Needs Analysis Call
Resume Creation
Need to start your resume from scratch? I can help you with that! We'll start with a 30 minute phone call so I can gather some pertinent information. I will include 2 versions of the resume so you can choose which you like better.
Mock Interview
Here's your chance to practice interviewing with someone who interviews people for a living. You'll get an opportunity to practice interviewing as well as receive feedback and suggestions on your performance. 60-minutes via phone.
Interview Process Course
This course takes you through the whole interview process from submitting an application to getting a job offer. Learn tips and tricks for getting through each step of the process. This course includes a 6-part video series, and 12 worksheets & templates.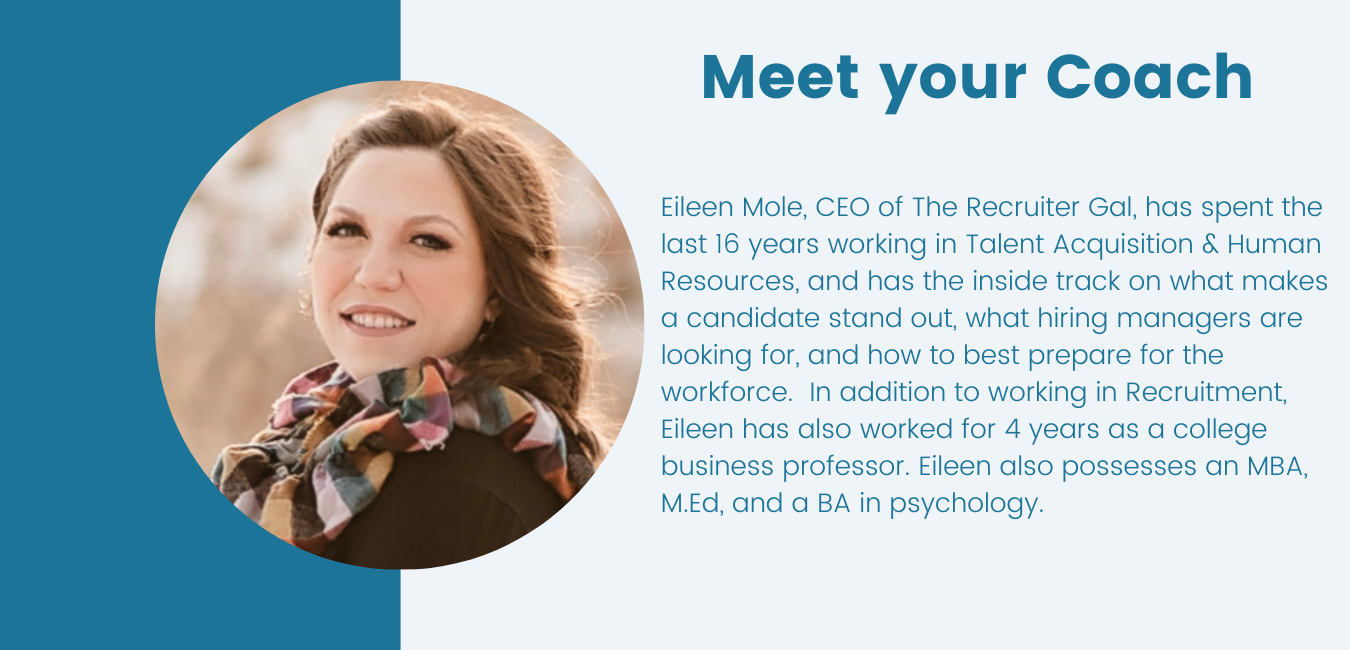 Disclaimer: The Recruiter Gal is not affiliated with Cleveland Clinic or Bryant & Stratton College.  In addition, I will not provide services for any current Cleveland Clinic employees, or any of my current students at Bryant & Stratton College.