Finding the best talent for your organization.
Full service, multi-discipline search solutions customized to meet the needs of your organization.
Why Choose The Recruiter Gal
With over 18 years of experience finding high quality talent in the healthcare industry, I have become highly skilled at candidate attraction, building rapport, and partnering with hiring managers.  Through this, I have been able to save organizations hundreds of thousands of dollars by proactively finding talent quickly to fill vacant positions. I take the time to collaborate with hiring managers and perform a thorough intake to understand the various aspects of the role and gain a complete understanding of the type of candidates that will thrive at your organization.  I work hard to earn your trust and maintain a very positive working relationship.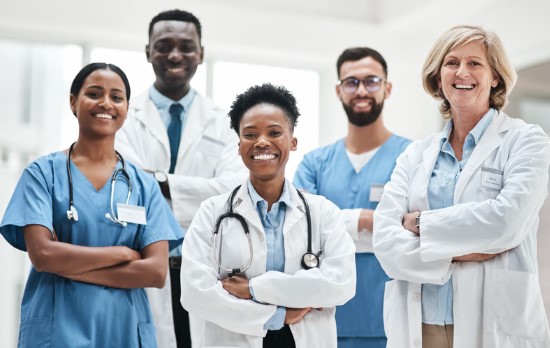 C-Suite/Executive
Director/Manager/Leadership
Allied Health Disciplines
Clinical Research
Corporate/Financial
Health Information Management
International Operations
Information Technology (IT)
Nursing & Nursing Support
Operations
Sales & Business Development
We will start with a solution design and job scope meeting where I will learn more about your hiring needs, your organization, and what you are looking for in ideal candidates.  I will create customized recruiting plans that are tailored to your unique needs.  I will search, vet, and interview candidates based on your requirements, and present candidates via email.  We'll stay in close contact on candidate progression after they are presented. 
Additionally, I can offer best practice advice on hiring processes and interviews, in addition to presenting you with top talent to fit your organization and culture.  Having spent my entire career in healthcare recruiting, I deeply understand the industry, trends, and talent availability.  I will ensure that your search gets the proper time and attention needed so that finding talent for your organization is my top priority.  Let me help you find the right fit quickly to decrease your productivity loss, and so you can stop worrying about hiring!
Ready to hand off your search to an Expert?
Let's talk about how I can help you!
Disclaimer: The Recruiter Gal will not work with organizations based out of Ohio, Florida, or Nevada.